BOZEMAN DAILY CHRONICLE | ERIC DIETRICH | MAY 8TH 2016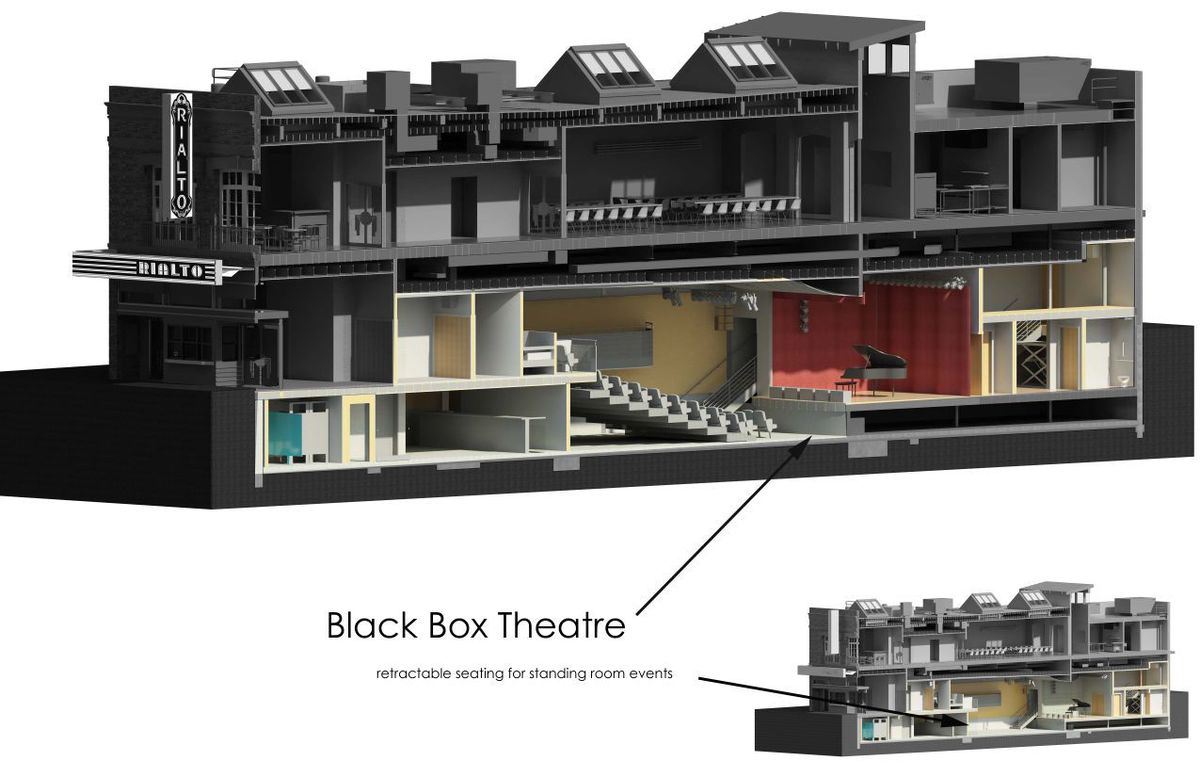 City commissioners will consider Monday a plan by the designers of the Lark Hotel to renovate downtown Bozeman's long-vacant Rialto Theatre, restoring the historic building's facade to its 1920s-era appearance and creating a flexible, black box theater-style event space.
The project's designers, architecture firm Thinktank Design, says in planning filings that the theater is intended to provide space for hotel conference-style uses for the Lark, drawing a contrast to the larger performance space in the Ellen Theatre across the street.
"With a national resurgence of live art, and such a need for a flexible live venue in Bozeman, the Rialto is sure to make an impact in the community and throughout the region," the group said in a news release.
"Outside of theatric performances, we see a space need for live music performances, dinner theater, conferences, weddings, lectures, casual movie showings and fundraising events," it writes in planning filings.
The proposal, which would involve extensive interior alterations, also includes a dining hall space, commercial kitchen and wine bar-style lounge in the building. It also calls for restoring the building's historic marquee and fin sign with neon lights — returning the facade to "its original grandeur of the 1920s."
If approved by the commission, the group says construction is slated to begin in June with the venue opening next summer.
Eric Dietrich can be reached at 406-582-2628 oredietrich@dailychronicle.com. He is on Twitter at @eidietrich.